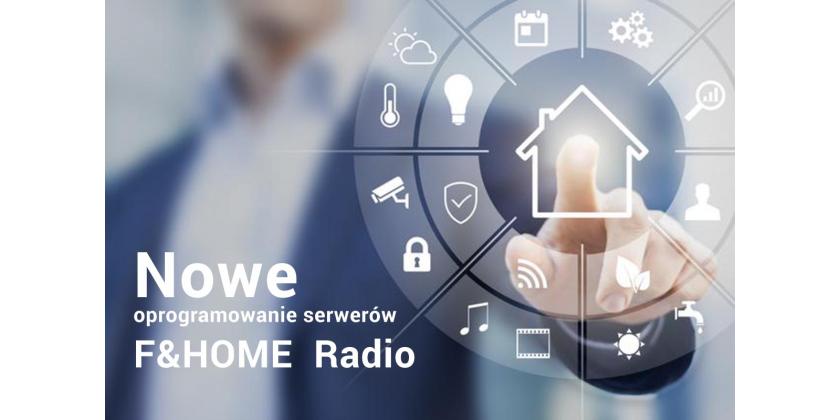 New F&Home RADIO system server software is available. We have introduced a number of changes and facilities. In the latest issue, we've added:
New cloud 2.0
F&Home RADIO Configurator
New designs of desktop and DIN servers
New mobile application
New devices: rH-RC10 remote control, temperature sensor module rH-T6, relay module with temperature measurement rH-R1S1T1.

Installation files, instructions and guide videos for download under the address: www.aktualacje.fhome.pl.