The registration, remote reading and control system.
Purpose
The MeternetLITE program is used for remote reading and recording of the indication values of a single F & F measuring device. The program along with the database is installed on a special server MT-CPU-2, which works in the local network. The software user interface is a web application (website). Access to the program is via any web browser. The archive is available in the form of csv files (opened eg in Excel).




Functions
The MT-CPU-2 server is the central system unit. The server is a LAN network device. Access to it is on the local computer network through any web browser. With the selected measuring device it communicates via the built-in port and the RS-485 wired bus. In the case of a LAN with a router and a public IP address, it is possible to read and import data via the Internet.
The server polls the measurement device and records the results to the internal memory in accordance with the designated interval. Registration is started automatically after each server startup and after changes in read configuration and saving changes. Every 1 hour data from the internal memory is added to the current archive file. Archive files are created separately for each day. Files can be imported to a computer in the form of csv format files. The data can be freely shaped according to the program functions of Excel or other database program. In the absence of physical computer network communication with the server, it is possible to copy registration files to external flash memory (pendrive).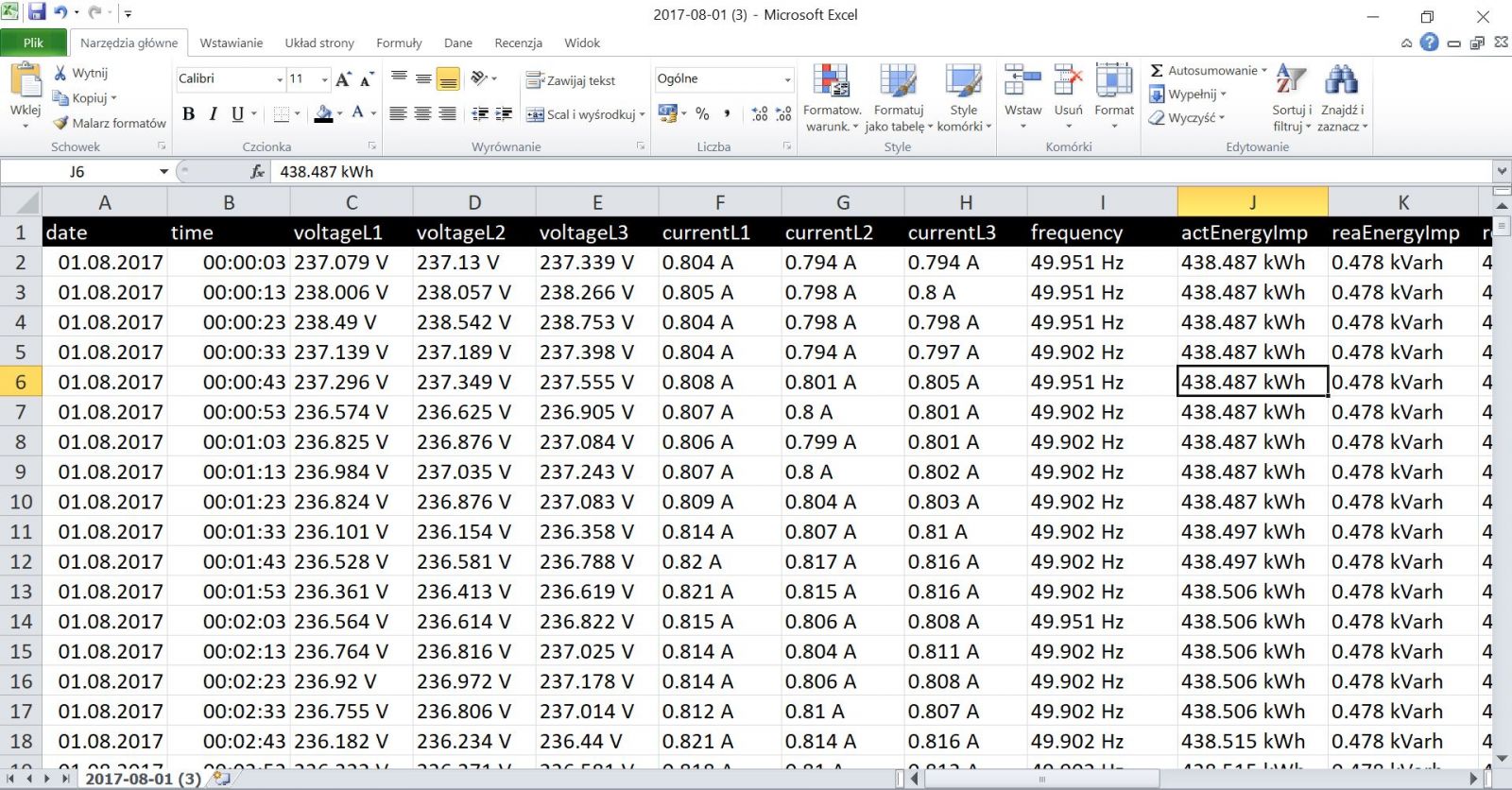 Measuring devices
The system works with the following devices:
LE-01MR 1-phase 100A
LE-03MP 3-phase 60A
LE-01MQ 1-phase 100A 2-way
LE-03MQ 3-phase 100A 2-way
LE-03MQ-CT 3-phase 5A 2-way signal transformer
DMM-5T - 3-phase network parameter analyzer
ATTENTION! The measuring devices do not constitute a complete set of the system. They are sold separately.

Hardware server MT-CPU-2
Server managing the system - polls devices, archives data and makes them available.
| | |
| --- | --- |
| power supply voltage | 9├Ě30V DC |
| registration memory | 8GB |
| timer RTC | yes |
| battery type | 2032 (lithium) |
| working temperature | -25├Ě50┬░C |
| terminal PWR/RS | screw terminals 1,5mm┬▓ |
| dimensions | 6 modules (105mm) |
| assembly | on the rail TH-35 |



How to buy?
The MT-CPU-2 server, the memory card installed in it and the MeternetLITE system software constitute a whole. When ordering, please provide the MT-CPU-2 server index. Measuring devices dedicated for cooperation with the server, DC voltage supply units, potential current transformers for semi-indirect measuring systems and auxiliary elements for the RS-485 network system are sold separately.