Made:
Optical sensor in convenient low dimensioned casing, to be connected by connector PG7 with round cable ├śmax7 mm, (for ex. 2x0,5mm┬▓) of length acc to necessity, Box with special sealing flange , fastened to the substrate by two screws, closed by a cover with silicon gasket and tightened by 4 screws.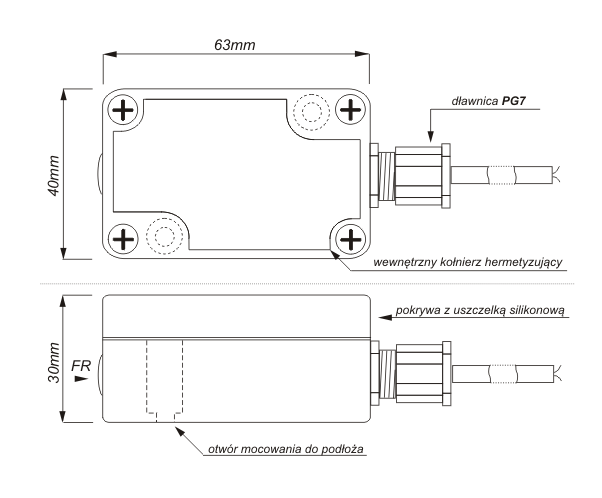 Atention!
The external probe should be situated at place with permanent access to day light, which, due to its changes of intensity, will cause switching ON and OFF the lighting.
When length of connecting cable of external probe exceeds 10m it should not be laid in vicinity of a parallel conductor under mains voltage, or conducting great currents. In any case always connect correctly phase and neutral leads to the light dependent relay.